Step 2: Visualizing Your Passion and Purpose
Published by Megan Fenyoe on
Step 2: Visualizing Your Passion and Purpose
BEFORE YOU START TO ASK THE UNIVERSE FOR WHAT YOU WANT, YOU FIRST NEED TO BECOME TRULY AWARE OF YOURSELF AND YOUR LIFE PURPOSE.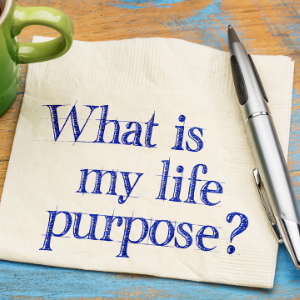 Most people set goals on what society wants from them and wonder why they don't have the burning desire to fulfill their dreams.
The most important action you can take is to disconnect from that mindset and decide what you truly want in your life. You must decide what your passion is and what experiences you want to have. The key is to feel good in your journey toward fulfilling your goals. The only way to do this is to learn to follow your heart and do the things you love to do.
Being true to yourself and being able to enjoy life go hand-in-hand. The things that leave us hungry to discover the reason why—they are life-changing events. They teach us something we haven't known. Or they give us a gift we've never gotten before. Or they create an opportunity we've never even conceived of. This is how negative change gets transformed into positive change.
Want to know the 5 questions to ask yourself when it comes to finding your passion and purpose? Be sure to check out the book.  You will also find some space to journal in the book when it comes to answering these 5 questions!
You are enough. You have the ability to dream any dream and follow it, and live your best life possible.
Are you dying to know more about visualizing your passion and purpose?? Well, the wait is almost over! The book will be released on August 15th!
Join the Strength Movement here
Subscribe to get all the details on the book and sneak peeks #youareenough